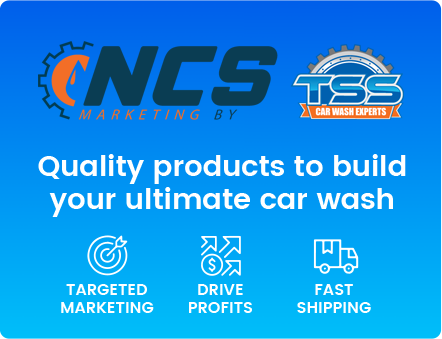 Product Description
Unique and powerful multi purposed arch is a great way to welcome your customers to your wash. It does the job of three signs with an entrance arch, instructional sign and confirmation.
When powered on the LED pucks on the arch will light up along with the instructional sign.
The pucks on the instructional side will alternate down from top to bottom. The confirmation will light up with the wash your customer has purchased. Ships in three easy to assemble pieces.
EMNSC Entry Eclipse Arch with no manifolds and 10 surface mounted LED pucks with a side illuminated instructional fixture and side confirmation fixture $5,454.54
Although the print has a durable laminate, do not power wash or allow to be sprayed with harsh chemicals.
Constructions: Eclipse Arch: Baked enamel aluminum structure with aluminum composite graphic panels Illuminated side fixtures: 20"W x 48"H x 4.5"D baked enamel aluminum body with a high impact plastic face.
Dimensions: Click on image above
Voltage/Amperage: 100~240VAC / 4 AMP for arch and instructional fixture. Confirmation is 1.2 AMP per section
IIIumination: The background of the graphics on the side sign fixtures is illuminated with ultra bright LED clusters - LED Animated Pucks
Mounting: Plate is 11.75" x 7"
BUILD YOUR ARCH
Choose from a variety of custom eye-catching designs and customize with a variety of enhancement options
ECLIPSE ENTRANCE ARCH WITH ILLUMINATED SIDE FIXTURES
$

5,454.54